Cerpen Sahabat Sejati
www.iLuvislam.com
dihantar oleh : pejai

Hayati mengemas pakaiannya ke dalam "back-pack"nya, sementara menunggu laptopnya "turn-off". Kemudian, dia memperosokkan sahaja laptopnya ke dalam "back-pack"nya. Zuraida, teman sebilik Hayati memasuki bilik sambil membawa secawan kopi yang baunya semerbak sehingga memenuhi atmosfera bilik mereka.

"Awak tak tido umah malam ni ke?" tanya Zuraida.
Hayati sudah mengagak pertanyaan tersebut, lalu tersengih sahaja.

"Huhu.. Sedihnya saya tinggal sorang-sorang lagi dalam bilik malam ni, tak de orang nak tolong segarkan saya kalau mengantuk masa study," Zuraida merengek.

Hayati memakai tudungnya, sambil meniup-niup bucu tudungnya supaya kemas. "Alah awak ni, tiada keupayaan dan tiada kekuatan melainkan dengan Allah. Doa la banyak-banyak supaya Allah segarkan awak. Kadang-kadang, saya ni menggalakkan awak tido lagi ade lah."
Zuraida mencebik. "Awak tido rumah sape pulak malam ni?"

"Rumah, err.. rumah.. Huda." Hayati teragak-agak ingin menyebut nama Huda, kerana ini merupakan kali ke 3 dalam minggu itu Hayati bermalam di rumah Huda. Huda merupakan junior kepada Hayati, dia merupakan seorang muslimah yan gmempunyai keperibadian yang tulus, walaupun masih belum memahami tanggungjawab dakwah dan masih belum memahami sepenuhnya erti islam yang syumul.

Sejak Huda baru sampai ke bumi "Down Under" ini, Hayati telah pun menjalinkan hubungan akrab dengannya. Maklumlah, sayanglah sekiranya jiwa yang baik disia-siakan potensinya.
"Awak nak ikut, Zuraida?" Hayati cuba menghangatkan suasana.
Muka Zuraida terus berubah ceria, "Boleh juga!"

Walaubagaimanapun, ada konflik yang berlaku di dalam diri Hayati, dia dapati dalam dia memenangi hati mad'unya, kadang-kadang dia terasakan seperti mengabaikan hak sahabat-sahabatnya yang lain. Walaupun begitu, sahabat-sahabat serumahnya sangat "supportive", dan sering memberi kata perangsang, serta ada kalanya sekiranya Hayati tidak sempat melaksanakan tugas mengikut "duty roster" rumah, pasti ada sahabatnya yang lain akan membantunya, terutama sekali Zuraida.

"Tunggu saya kemas barang saya kejap ye!" kelam kabut Zuraida meletakkan cawan kopinya dan terus mengemas barang serta menyalin pakaiannya.
Hayati dan Zuraida berjalan menuju ke stesen bas.
Zuraida melihat jadual bas, "Pukul 5.30 p.m baru bas sampai, sekarang baru pukul 5.15 p.m"
Hayati mengangguk, "Tak pe lah, kita dok sini dulu sembang-sembang"
Zuraida sengih lagi.

"Awak tau tak…" Zuraida memulakan bicara.
"Tak tau, hehe" Hayati berlawak.
"Tak pe lah.. tak jadi bagitau la kalau cam tu.." Zuraida terus merajuk.
"Alah, awak ni.. Saya gurau je.." Hayati cuba memujuk.

Zuraida memaksa dirinya untuk senyum kembali. Entah mengapa, sejak akhir-akhir ini, dia sangat mudah terasa dengan Hayati. Jauh di lubuk hatinya, Hayati merupakan sahabat yang paling dia sayang di kalangan sahabat-sahabat serumahnya. Mungkin kerana itu dia mudah terasa dengan setiap tindak-tanduk Hayati. Namun begitu, Zuraida merupakan orang yang pandai menyembunyikan emosi di sebalik senyumannya yang kelihatan tenang.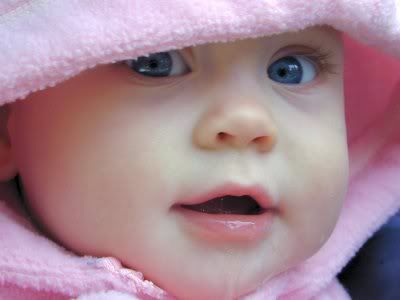 "Awak tau tak, dalam banyak-banyak kawan kita.. Awak la yang paling saya….." belum sempat Zuraida menghabiskan ayatnya, tiba-tiba kedengaran bunyi hon dengan suatu suara kuat.

"Assalamualaikum.. Nak pegi mana tu?" Rupa-rupanya Sufiah. Sufiah "pull-over" kereta kecilnya yang berwarna merah. "Hayati, Zuraida.. Naiklah kereta saye ni. Tak sudi ke naik kereta buruk ni"
"Kami nak ke North Melbourne, are you heading that way as well?" tanya Hayati.

Zuraida yang belum sempat menghabiskan ayatnya, terkejut dengan kedatangan Sufiah. Zuraida tergelak kecil di dalam hatinya, dia terbayangkan Sufiah ibarat Mr Bean yang memandu kereta kumbang. Perbualannya dengan Hayati termati begitu sahaja.

"Come in, come in. Have a ride. I'm heading to Docklands. Boleh drop korang kat North Melbourne." Kata Sufiah.

Dalam kereta, Sufiah memasang lagu UNIC, Sahabat Sejati. Zuraida yang duduk di belakang tiba-tiba membuka bicara, "Yati, ni lagu untuk awak." Hayati senyum, "Terima Kasih". Sufiah pula mencelah, "Saya ni tak de orang nak dedicate lagu ke?". Ketiga-tiga orang sahabat tersebut tertawa.

Zuraidah memandang Hayati yang sibuk berceloteh bersama Sufiah. Zuraida mengalihkan pandangannya ke luar. Lagu terus berkumandang,

"Ku biarkan pena menulis
Meluahkan hasrat di hati
Moga terubat segala
Keresahan di jiwa
Tak pernah ku ingini"

Mungkin Hayati tidak mendapat mesej yang ingin disampaikan oleh Zuraida.

Zuraida sangat bersyukur kepada Allah, kerana mengurniakan seorang sahabat yang mempunyai semangat juang yang tinggi. Hayati merupakan sahabat fillah yang pertama yang Zuraida kenali. Hayati banyak memberi sokongan kepada Zuraida di dalam pelajaran, maklumlah Hayati pelajar yang cepat tangkap pelajaran. Namun begitu, sejak mereka melangkah ke tahun dua universiti, dan sejak mereka menerima kedatangan adik-adik baru, mereka jarang dapat menghabiskan masa bersama sepertimana dahulu. Zuraida sangat khuatir sekiranya dia ketinggalan, dari segi pelajaran, dari segi dakwah, dari segi tarbiyah, dari segi bilangan mad'u, dari segi segala segi.

Zuraida terus memerhatikan Hayati, ditenungnya sahabat itu puas-puas dan berdoa di dalam hatinya, "Ya Allah terimalah segala amal sahabat ku ini, dan ikhlaskan dia. Dan kuatkan dia sekira dia berasa lemah, dan ikhlaskan dia tatkala dia mengharapkan sesuatu selain Engkau"

Tiba-tiba, Zuraida terasa hatinya sangat lapang. Inilah yang dia mahu rasakan, selama ini perasaannya risau, sedih, bercampur-baur apabila Hayati sudah jarang bersamanya.

Benarlah seperti nasihat Kak Elin, "sekiranya kita ada rasa berat hati dengan seseorang, kita segera doakan kebaikan untuk dia, insya-Allah, syaitan yang cuba hasut kita tu akan lari lintang pukang. Dan malaikat pula akan mendoakan perkara yang sama untuk kita."

Ini membuatkan Zuraida tersedar, bahawa kebergantungan yang mutlak itu terletak pada Allah. Dan sekiranya seorang insan itu tidak diberi penghargaan, dia tetap menjadi seperti pokok. Pokok yang menurunkan buah apabila dibaling batu.

Zuraida mahu berlari seperti orang lain, berlari menuju jannah insya-Allah, sama-sama tabah dan kuat dalam membawa risalah perjuangan anbiya'. Tapi, kadang-kadang, dia letih. Kerana lupa mengukur kapasiti diri. Mungkin kerana terlupa, Allah melihat usaha seseorang, dan bukan natijahnya.
Tapi, menjadi kebiasaan manusia. Sangat mengharapkan hasil positif di depan mata.
Zuraida terkenangkan Nabi Nuh, kisah dakwahnya di dalam Al Quran. Di dalam surah Nuh, Nabi Nuh merintih kepada Allah, beratus-ratus tahun, pagi sehingga malam menyeru kaumnya, tetapi hasilnya, hanya menyebabkan kaumnya semakin jauh daripada Allah.

"Ah, masakan aku yang baru setahun jagung dalam dakwah ini, mudah sangat putus asa ," getus Zuraidah dalam hati.
Hayati melihat "rear-view mirror", ternampak muka Zuraida yang serius.
Hayati membisikkan sesuatu kepada Sufiah, dan Hayati membawa keluar "handphone"nya.

Hayati menaip sms, "Salam, Huda. Maaf akak tak jadi ke rumah awak malam ni. Ada hal sikit. Nanti akak hantar pengganti akak pergi umah awak ye, hehe."
Sufiah membuat "announcement", "Baiklah, kita dah sampai Docklands. Selamat makan aiskrim Dairy Bell, jangan lupa saya."

Zuraida tercengang, Hayati turun dari kereta dan membuka pintu belakang, lalu menarik tangan Zuraida. Zuraida tercengang, "Eh, tadi Sufiah kata dia yang nak ke Docklands." Sufiah terus memecut laju ke destinasi barunya. Kereta kecil merahnya berderum hebat.
"Jom la kita makan aiskrim sama-sama. Dah lama tak "outing" berdua," Hayati mengajak Zuraida.

Zuraida akur sahaja. Dia terasa pelik, kenapa tiba-tiba Hayati tidak jadi pergi ke rumah Huda.

Hayati membeli aiskrim Chocolate Chips, dan mengambil 2 batang sudu kayu, "Jom dok kat tepi jeti tu.."



Hayati mula bicara, "Tadi kat stesen bas, awak nak cakap sesuatu kan…."
Zuraida tersenyum sahaja.
Hayati bicara lagi, "Awak tak boleh tipu saya dengan senyum tenang awak nih…."

Zuraida tersenyum lagi. Tapi, senyuman itu diikuti dengan air mata.

"Tadi saya nak cakap lain, tapi sekarang Allah ilhamkan saya untuk cakap sesuatu yang lain kepada awak," kata Zuraida, matanya berkaca-kaca.
Hayati mengangguk, "Cakaplah.."
"Kalau awak nak masuk jannah, jangan tinggalkan saya." Zuraida berkata sambil menahan air matanya yang semakin laju.

Hayati sangat terharu. Dia tidak pernah terbayangkan bahawa ada orang yang akan berkata begitu kepadanya, Hayati tak tahu nak respon macam mana, sedangkan dia sendiri pun terhuyung-hayang dalam perjalanan mencari syurga Allah.


Maksud sepotong ayat Al Quran, " Di hari akhirat, terputus segala perhubungan kecuali orang-orang bertaqwa. " Sungguh mudah untuk bercakap soal ukhuwah islamiyah. Namun nak menzahirkannya payah, apatah lagi hendak mengukuhkannya di dalam hati.

"Saya tahu Allah beri awak banyak kelebihan berbanding saya, moga Allah melindungi saya daripada hasad dan dengki, dan moga Allah menjauhkan awak daripada 'ujub dan riya' ," Zuraidah menghela nafas panjang. Aiskrim Chocolate Chips tidak mampu menarik seleranya.
Hayati terpaku. Dia seakan-akan dapat membaca apa yang dirasai oleh kawannya. Benarlah seperti apa yang dia rasai selama ini, tindak-tanduknya yang banyak mengabaikan hak-hak sahabat-sahabatnya mampu mengundang virus ukhuwah.

"Saya nak minta maaf atas salah silap saya. Saya tau saya banyak tinggalkan awak sorang-sorang. I am lost myself. Kononnya keluar berdakwah tapi, banyak yang lain pula saya abaikan," Hayati mula meluahkan isi hatinya.

Zuraidah berkata, "Saya pun minta maaf, asyik kadang cebik muka. Tapi, tak perlu lah kita mengungkit salah silap kita yang dahulu. Apa yang sudah tu sudah.."
Hayati menyambung, "Betul? Kosong-kosong!"
Zuraidah pula berkatai, "Kosong-kosong!"

"Insya-Allah, kita akan saling mengigatkan. Time kena study, kita pulun habis-habisan. Time kena keluar berdakwah, kita mujahadah sehabis baik, jaga amal fardi.. Kejutkan qiyam, ingatkan supaya puasa sunat!" Hayati mula meng"list-out" perjanjian di antara mereka.

"Kena tunai hak pada semua pihak yang ada hak ke atas kita, kena berlapang dada dan menerima setiap sahabat kita seadanya, saling memperingatkan, walau kita "fastabiqul khairat", mudah-mudahan ada persaingan sihat.. dan last sekali …outing kat charcoal chicken dengan geng rumah dua minggu sekali, hehe.." Zuraida menyambung.

"Lillahi ta'ala!" Zuraida dan Hayati menyebut kalimah "kerana Allah ta'ala" serentak. Mereka tersenyum sesama sendiri.

"Jom makan aiskrim ni dah cair!!" Zuraida menyogok sesudu aiskrim kepada Hayati.
"Hehe.." Hayati tergelak kecil.
"Er… kita nak tido mana ye malam ni?" Zuraida bertanya.
"Hehe.. tak pe, kita tido kat bilik kita yang best tu lah… Sufiah tido kat umah Huda, insya-Allah" jawab Hayati. Zuraida terbayang Sufiah bersama kereta merahnya menuju ke rumah Huda. Sufiah memang seorang sahabat yang "sporting" dan lucu.

Kedua-dua sahabat itu tersenyum. Moga Allah memberkati persahabatan mereka, dan meneguhkan hati-hati mereka di atas jalan dakwah hingga bertemu denganNya. Itulah doa mereka berdua.
Read more